I often think that success in life is quite closely tied to how well you can trick yourself into doing what you need to do. Relying on willpower alone is overrated because often we are deficient in enough willpower we need to get through our day … at least in my case. Over the years, I've developed some handy tricks that motivate me to complete the tasks I need to do – even when I don't want to do them. While some of these tricks work for me individually, these little self-inflicted mind games may need to vary depending on each person's level of willpower and what aspects of their career specifically drive them. Yet, the principle behind these Tricks & Tips can apply to anyone!
Many studies have been performed on studying cause and effect of our decisions, whether negative or positive consequences. For example, "Thorndike's "law of effect" stated that a behavior that is followed by pleasant or desirable consequences is likely to be repeated, while behavior that is followed by undesirable consequences is less likely to be repeated." (PositivePsychology.com) American Psychologist, B.F. Skinner studied Thordike's theory and developed a model of operant conditioning assumes that studying a behavior's cause and its consequences is the best way to understand and regulate it.
But can positive reinforcement whether emotion or physical truly affect our motivation and hence our productivity?  Yes, according to PositivePsychology.com today: 
"Another reason for positive reinforcement's popularity as a learning tool is its effect on motivation. Whether you are using positive reinforcement on your employees to encourage good work or on yourself to work toward personal goals, it can provide the boost of motivation needed to reach the goals you set."

PositivePsychology.com
Here are three of my favorite Productivity Tips & Tricks that I have used successfully for years to motivate myself to complete required daily, weekly and monthly tasks.  Some of the following involve different forms of positive reinforcement, whether psychological or physical rewards.
Food & Drink as Positive Reinforcement
"Properly used, positive reinforcement is extremely powerful."

– B.F. Skinner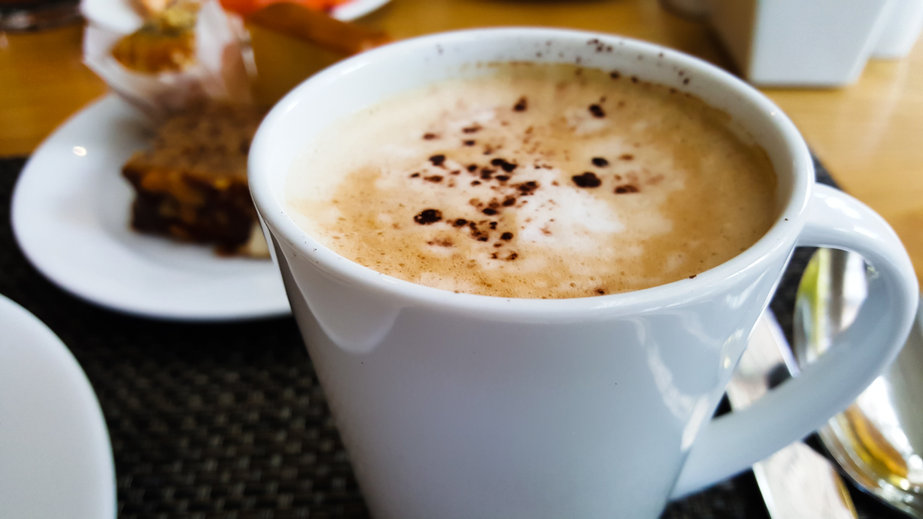 Using food or drink as a positive reinforcement tool should be used with caution, as the edible rewards should be used judiciously, with close monitoring on amounts of caloric intake as well as watching for an imbalance of reward versus addiction. For example, in high school and college, I would drink a can of soda to get me through a class, but that quickly turned into a bad habit of drinking unlimited amounts of soda to get through every class or buying five cookies from a fast-food chain next to my office to motivate me to complete a dreaded task at work. These were not healthy habits and they had consequences that I had to work hard at the gym to reverse.
And it's a fallacy to think that sugary soda or chocolate chip cookie is going to give you an energy boost to complete a project:  
"When researchers crunched the data from 31 studies, they discovered that sugary foods and drinks do not actually improve mood or fatigue. In fact, consuming them can actually increase your energy slump. More importantly, our results show that, if anything, sugar consumption might make people more tired and less alert shortly after its consumption."

– Neuroscience & Biobehavioral Review
So over the years, I had to alter my approach with Food & Drink as a reward, and I've fine-tuned my methods, to the point where I have a pretty efficient system without the weight gain and unhealthy consequences. Ignorant and young, my initial choices of sugar and cookies had to be replaced once I realized the error of my ways, for a more mature and rather popular motivation tool … you guessed it, Coffee.
"Coffee contains caffeine, a stimulant that has been shown to increase energy levels and decrease fatigue by altering levels of certain neurotransmitters in the brain."

– Healthline.com
Coffee makes me happy. Green tea, mint tea, protein smoothies or Fruit-infused water are also delicious and possibly healthier alternatives, but the point is to choose what beverage makes you happy. Coffee is my motivator so whatever motivates you, lean into it.
In the mornings when I know it's time to get of bed and go do stuff, important but dreaded stuff, the promise of future coffee helps arise me from my slumber. In the afternoons, my anticipated coffee break, after lunch, keeps me running for the last three or four hours until I can clock out for the day.  The taste of coffee improves my mood, as I slowly savor and sip through my day.  Coffee helps me complete whatever task is on my to-do list, whether at work (answering emails, paying bills, or data entry) or at home (chores, grocery shopping, cleaning).  *Read "Nine Unique Benefits of Coffee"
Other examples of calorie-free positive reinforcement include:  a day or a few hours away from the office, scheduled breaks – especially if combined with outdoor activities like a walk, a special activity that you enjoy, a special but reasonably priced purchase, enjoying an at-home spa day, reading a book that you love, watching one or two of your favorite show guilt-free, watching the sunrise or sunset … you get the picture.
The Satisfaction of Fulfilling your Commitment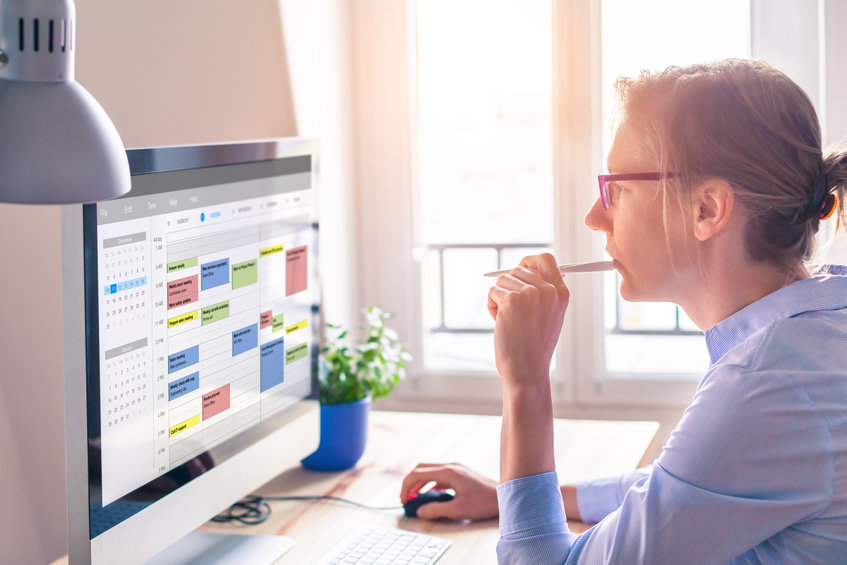 I am one of those people that deeply hates disappointing people, if I say I'm going to do something – I'll generally go through a lot to ensure I follow through because of the intense uncomfortableness I get internally by letting someone down. So, I've learned to use this to my advantage – once again, be judicious – don't overcommit or be unrealistic to what you commit to, otherwise you'll just live in a perpetual state of stress which is unstainable. However, committing to others is an extremely powerful tool for me to trick myself into doing things I don't want to do. And there is no greater reward than the satisfaction of a happy client and a job well done.
"A satisfied customer is the best business strategy of all." 

– Michael LeBoeuf
For example, if I have a project I've been putting off for days or weeks, I will email the client (or end user) with any updates, questions and, most importantly, a timeline that I can realistically commit to. With a deadline looming, I have the motivation to live up to my guarantee, barring any unforeseen circumstance, that the project will be completed on time.
Another example of how this works is when it comes to healthy eating and exercise. Numerous attempts at eating healthy over the years had come and gone for me, but when a friend and I made a commitment together to follow a healthier eating and exercise program – we stuck to it for an entire year (the time we had committed to), and then started a new one after that. Figure out what makes you intensely uncomfortable and then use it for the power of good!
Social Interaction of a Team, Rather than Individual Effort
I'm an extravert (barely … but still), so, generally when choosing between being by myself and being with others – especially my friends – I will choose to be with others. That means that I can trick myself into doing things I don't want to do … if I know my friends or teammates will be there.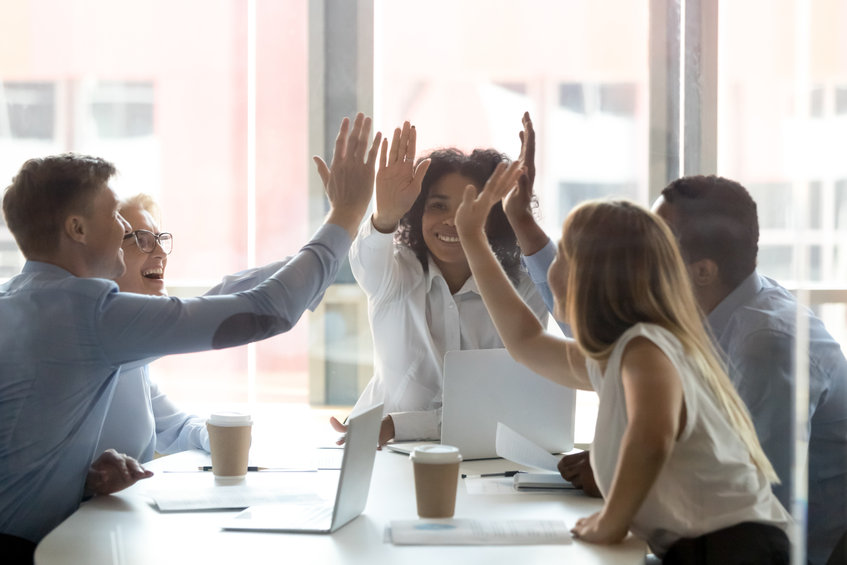 For example, when it comes to a regular exercise routine, I joined a Crossfit gym. Crossfit, quite frankly, is not my favorite type of exercise, but a lot of my friends had joined the gym which impelled me to not only get involved but put my heart and soul into the regimen. My friends were there, so we had a great time together but knowing I was part of team with the same fitness goals kept me motivated and showing up each week. Being there to support and spend time with my Crossfit group was a greater motivation over the more valid reasons of health benefits, including building strength, increasing endurance, and losing weight.
I've applied this same mindset when building my team at Innovative Accounting. Building the right team of like-minded, productive and skilled members, who I enjoy working with, boosts productivity for the entire staff. A team can help you feel less isolated, more supported and invested in the company goals, and more engaged with your tasks. How can a team build individual motivation?
A team can make you feel motivated, by encouraging and supporting one another. As a result, you'll work harder and get better results. And there's nothing wrong with a little friendly competition.
A team can encourage you to feel more adventurous and push your boundaries. It's easier to try new things or use different processes to complete a task when you have someone to show you the way.
A team builds individual consistency, because when someone that you respect is counting on you to show up, you don't want to let them down.
Another quick easy tip is to break a large project into smaller easily digestible bite-sized goals. One more would be the importance of goal setting rather than viewing them as a list of chores. When goal setting, think of the rewards and benefits, in this case, a satisfied client that puts trust in your deadlines.
"Goals should also, whenever possible, trigger intrinsic, rather than extrinsic, motivation. An activity is intrinsically motivated when it's seen as its own end; it's extrinsically motivated when it's seen as serving a separate, ulterior purpose—earning you a reward or allowing you to avoid punishment. My research shows that intrinsic motives predict achievement and success better than extrinsic ones do."

– Harvard Business Review
We hope these suggestions can help you in your career goals and productivity levels, even if they need to be modified a bit for your specific business needs and personality. One task that many business owners dread is their accounting and bookkeeping tasks, and with good reason. Accounting and Bookkeeping tasks are time-consuming, the tax laws are constantly changing and you have to have a good grasp on accounting guidelines for accurate end-of-year reporting.
That is why we offer several Bookkeeping Packages. For example, our Elite Package offers services of Full External Accounting Department, explained as follows:
We take over the normal functions of an internal accounting department, with additional staff from our team dedicated to your weekly and monthly work. This entails more frequent meetings with the client's staff to coordinate the interactions and flow of information between the client's staff and us. We assist in developing processes for our clients to continually work on providing better, more efficient accounting & reports. It also includes developing, maintaining, and running unlimited custom reports on a weekly, monthly, quarterly, or annual basis, and identifying ways to provide more accurate or useful reports, such as reporting by business class/location/revenue type, weekly cash flow reports, gross profit by job, etc. 
*To learn more, please contact us for an initial meeting and review of your business needs, or fill out our Request a Quote form.